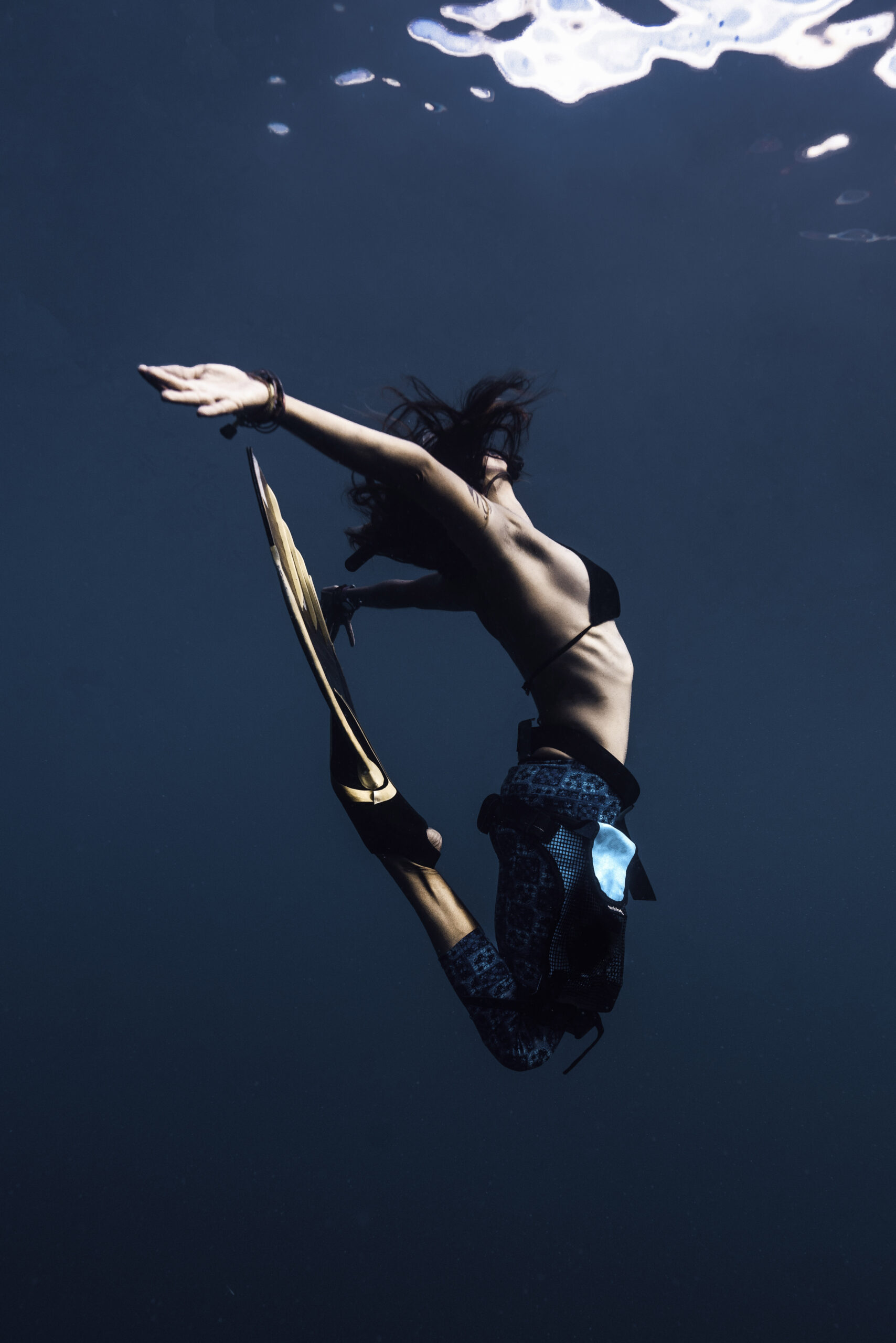 Every surfer and diver an ocean cleaner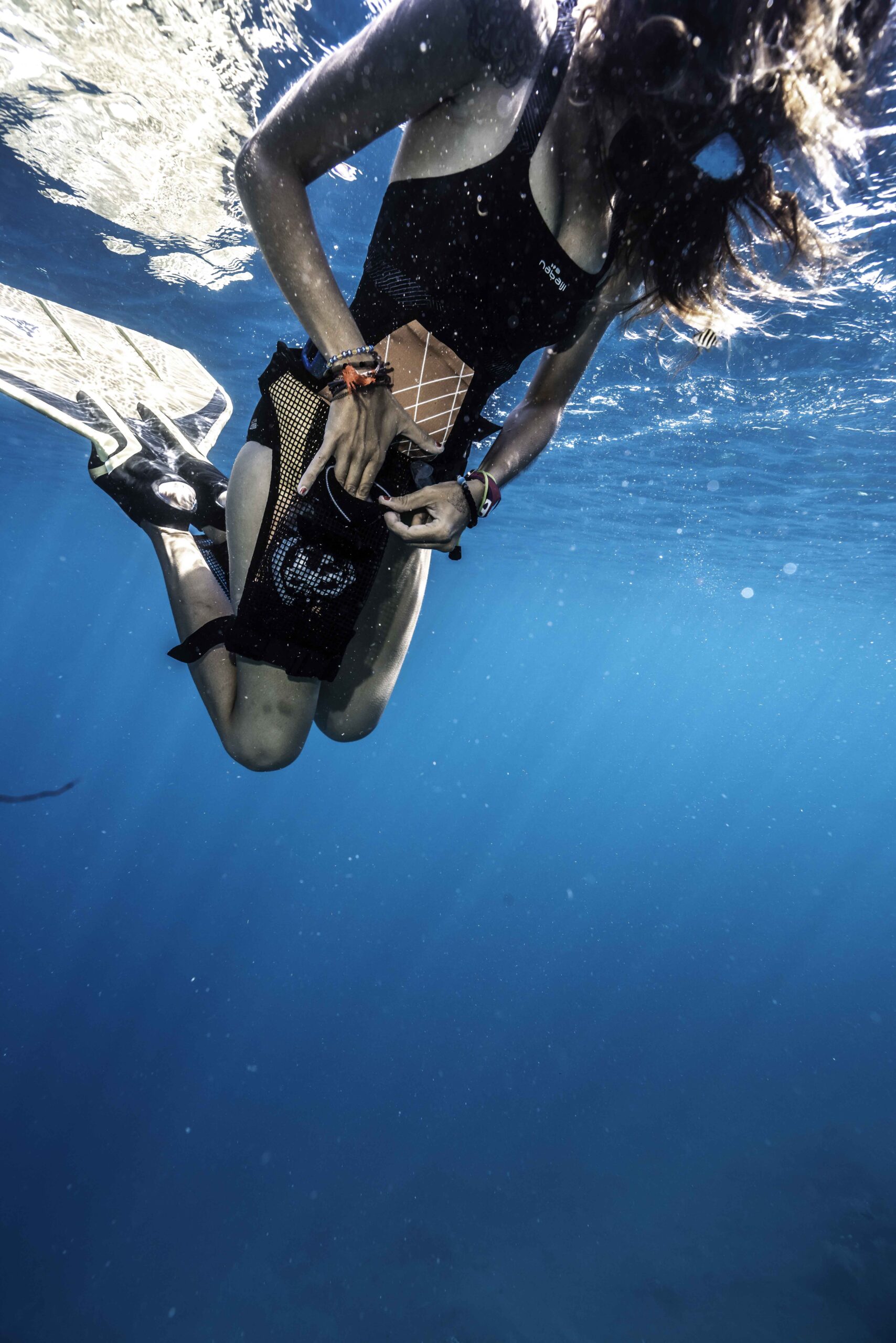 Hi diver/surfer, become an ocean cleaner!
Welcome to TRSHBG.com! You can clean the ocean while you dive or surf, on every session. We offer sophisticated trash bags that you can wear during diving and surfing, while keeping your hands free. Just pick up plastic litter whenever you happen to see it. The bags are extremely well engineered for comfort, for safety and to keep trash inside resisting strong currents. All bags are 80% made of recycled materials. We use old banners and scooter tubes.
There are 2 types of bags, a hip bag and a calf bag. We ship worldwide and you can order your TRSHBG here on this site! Shipping in Indonesia is free! 

You can wear the TRSHBG on every surf and every dive, and clean whenever you see trash. Help us to create a permanent clean up and join our little revolution that started in 2018 in Bali. If we all do something, the impact is huge! Become an ocean cleaner! Thank you!​
NEW!!! SHIPPING WITHIN EUROPE IN JUST 3 DAYS HERE ON TRSHBG.COM.
NEW!!! SHIPPING IN THE USA IN 3 DAYS THROUGH OUR PARTNER PADIGEAR.COM
#trshbg #trashbag #tbag #1pieceatatime​
Insta: trshbg_tbag
facebook: trshbg-tbag​
The bag works like a dream! I even used it to put my reef hook inside

Branden Hallick, Dive instructor, Trash hero founder, Sanur, Bali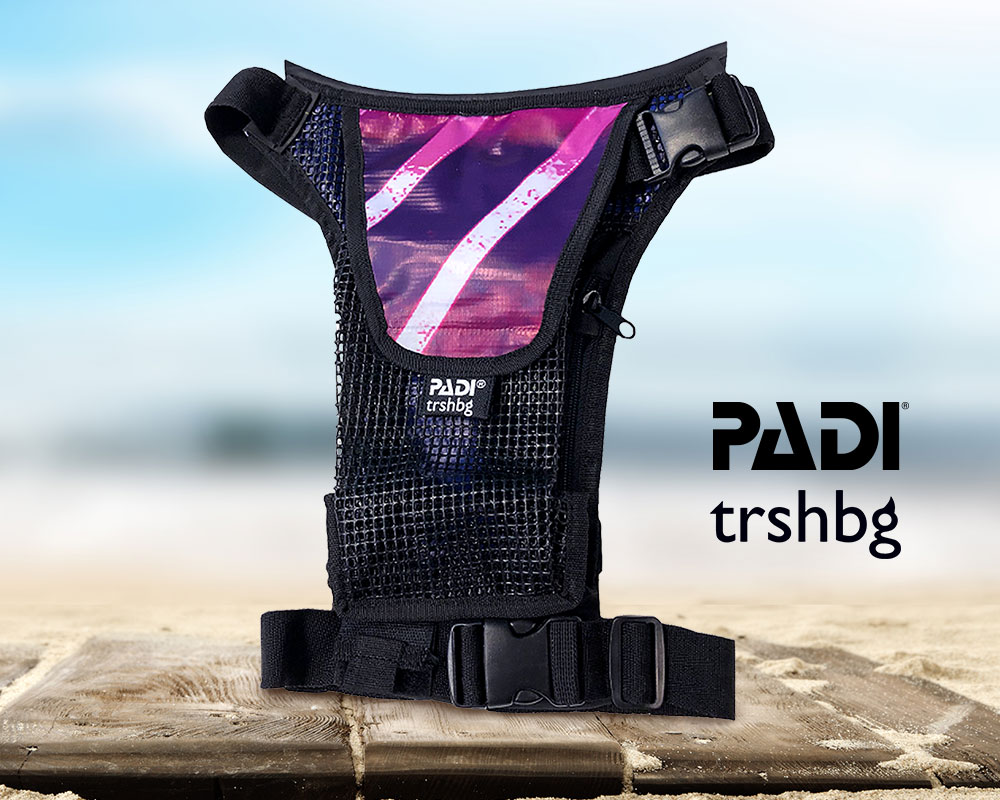 Padi x Trshbg
We are happy to announce our collaboration with Padi and the launch of a special Padi edition of our hip bag. This co-branded bag is available at webshops of Padigear. That includes Americas, Europe and Middle-east, and Asia/Aus/Pacific.
Thank you Padi, for saving the oceans and helping us to make every diver an ocean cleaner, on every session! It feels great to be approved by Padi!
Trshbg loves Padi!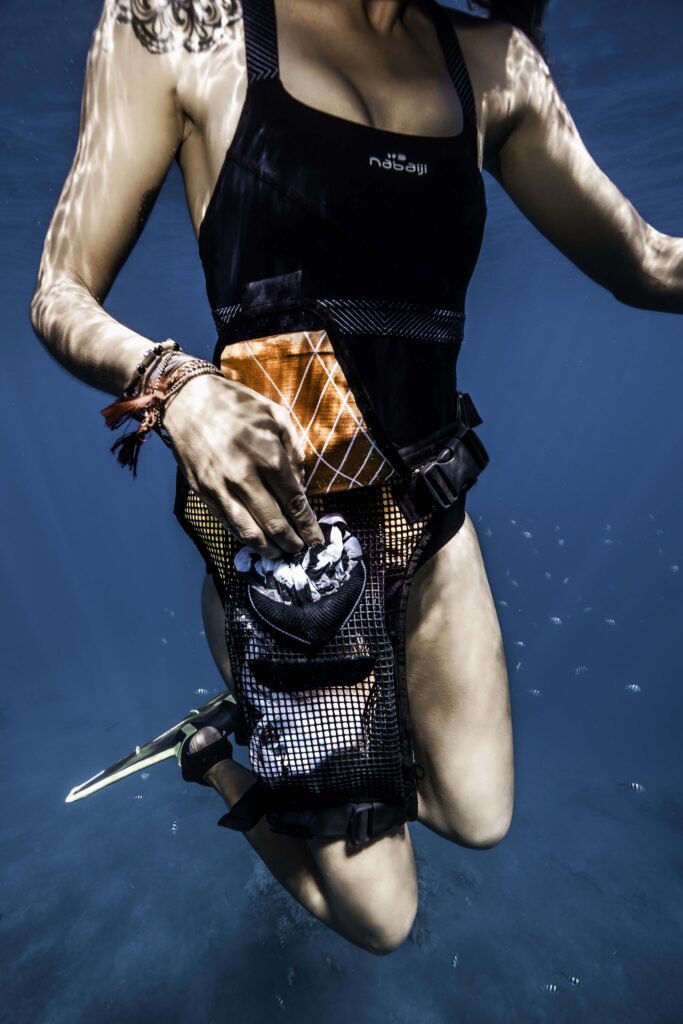 FOR COMFORTABLE SURFING AND DIVING
The bags have all sorts of features for extra comfort. It is no pain at all while you can still catch your waves or do your dive as usual and keep your hands free. We have a hip bag "Regular Tbag" and a "Techbag" for the lower leg. The techbag is perfect for everyday, every dive, every surf. Even medium to bigger waves.​
A sock funnel makes it easy to put trash in the bag and makes it impossible for trash to get washed out by the waves. We call it the Wave Safe, our patented design. Your hand doesn't need to fit, just the trash will fit.​
Once on shore, a zipper on the side makes it easy to empty the bag. ​
The bags are designed symmetrically for both legs. Wear it on your dominant hand. Or wear 2 for bad trash days.
Our bags are more streamlined than hand held mesh bags. Additionally, you won't damage any coral, because nothing is dragged along. All made of simple and good recycled materials like banners and old tubes.
We aim for the bags to become as default as a leash when you go surfing and as default as a mask when you go diving. You never know when you encounter trash! Where is your trshbg? Every diver and surfer an ocean cleaner.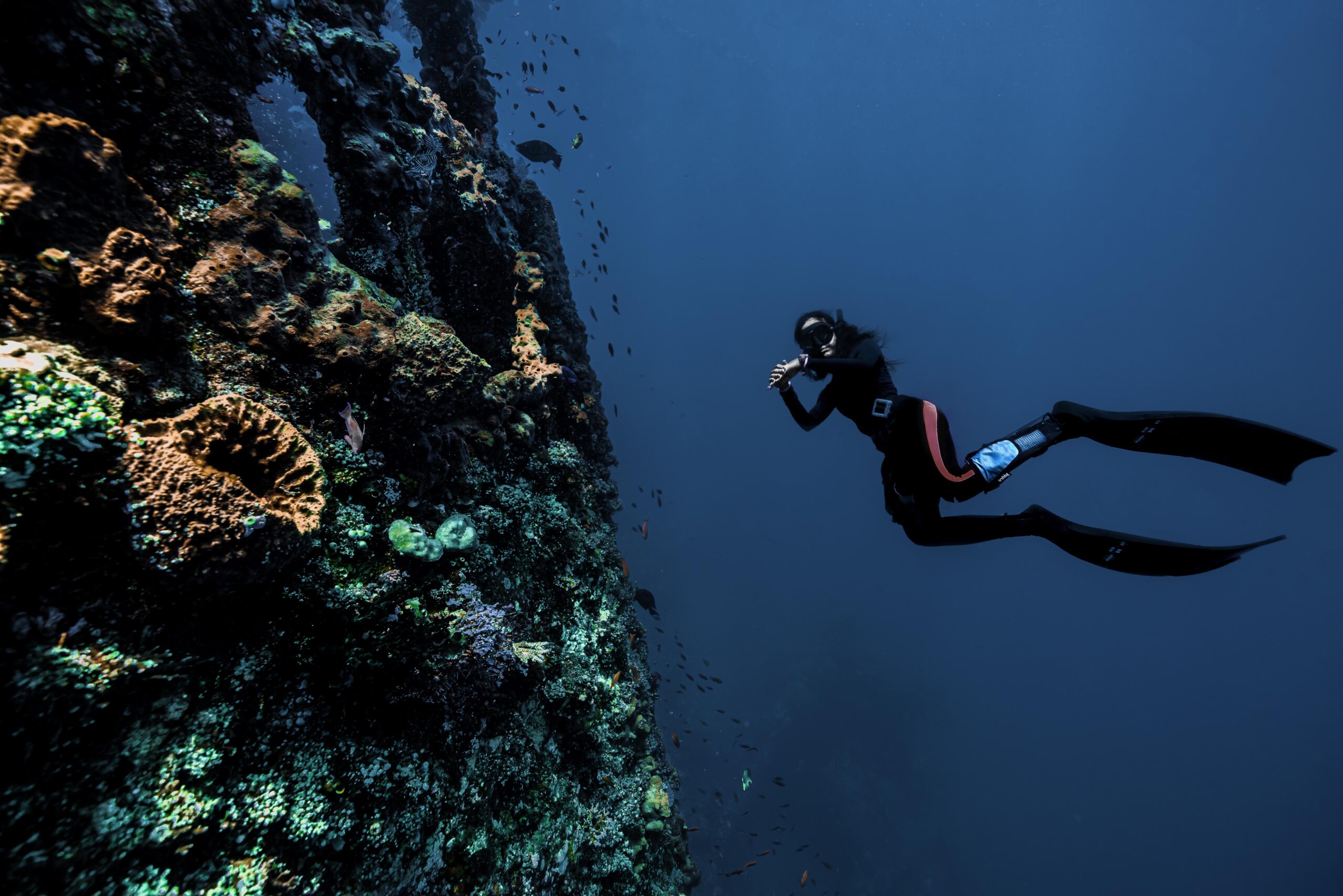 PROFESSIONAL USE
We are shipping worldwide, after extensive testing. Surfers Pete and Dedeg were killing it, while wearing their Regular Tbags at Balangan during some high swells.​
Trshbg is also used by professional divers worldwide who do coral transplantation. The Nusa Dua Reef Foundation uses trshbgs in dives. While the divers were transplanting coral and clean the coral, their Regular size Tbags were very helpful. Some divers even had 2 Regular Tbags, 1 for tools, one for trash.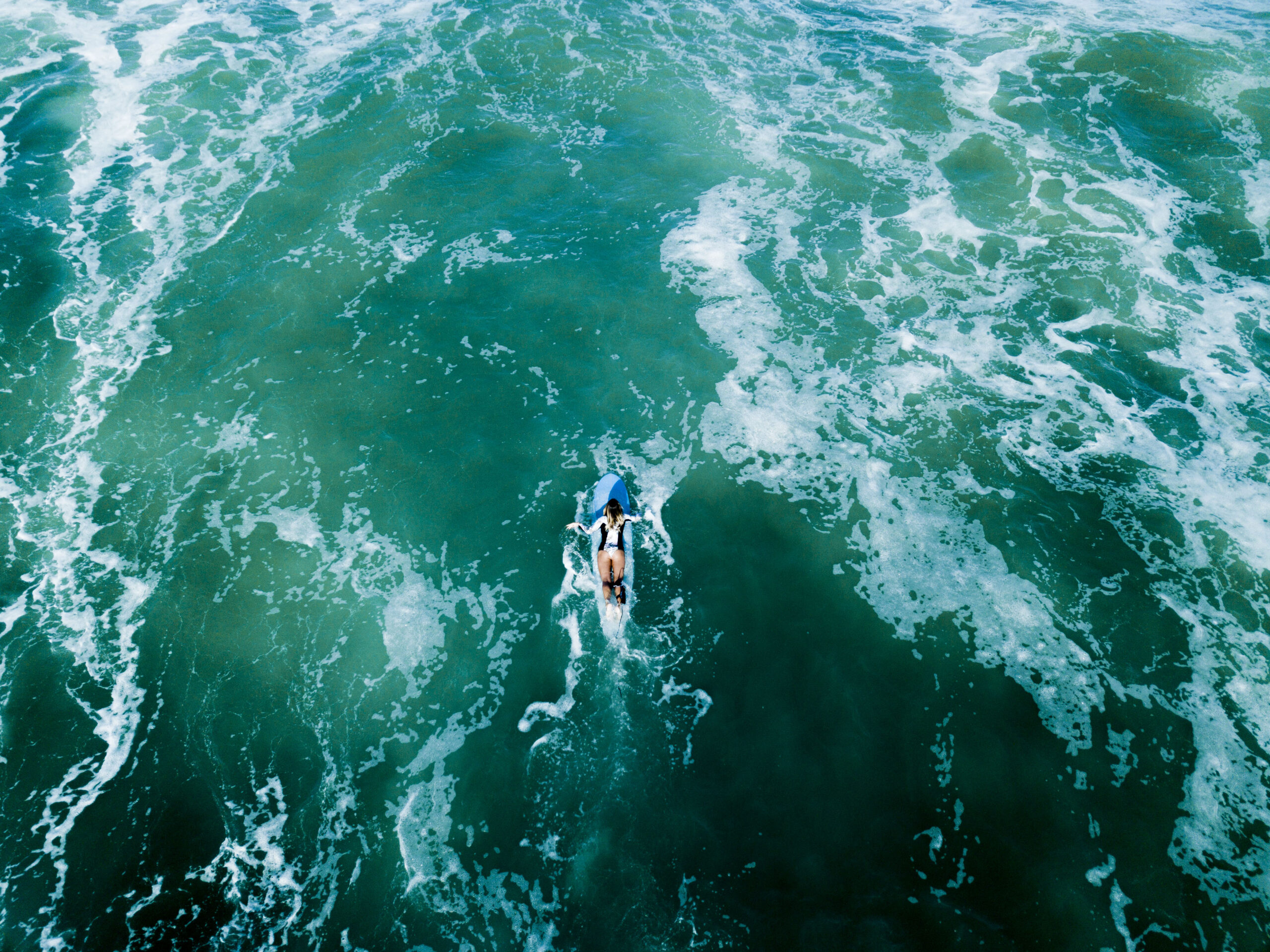 Mini doc videos
Check out our short video docs on our journey, clean ups, ambassadors, instructions and more!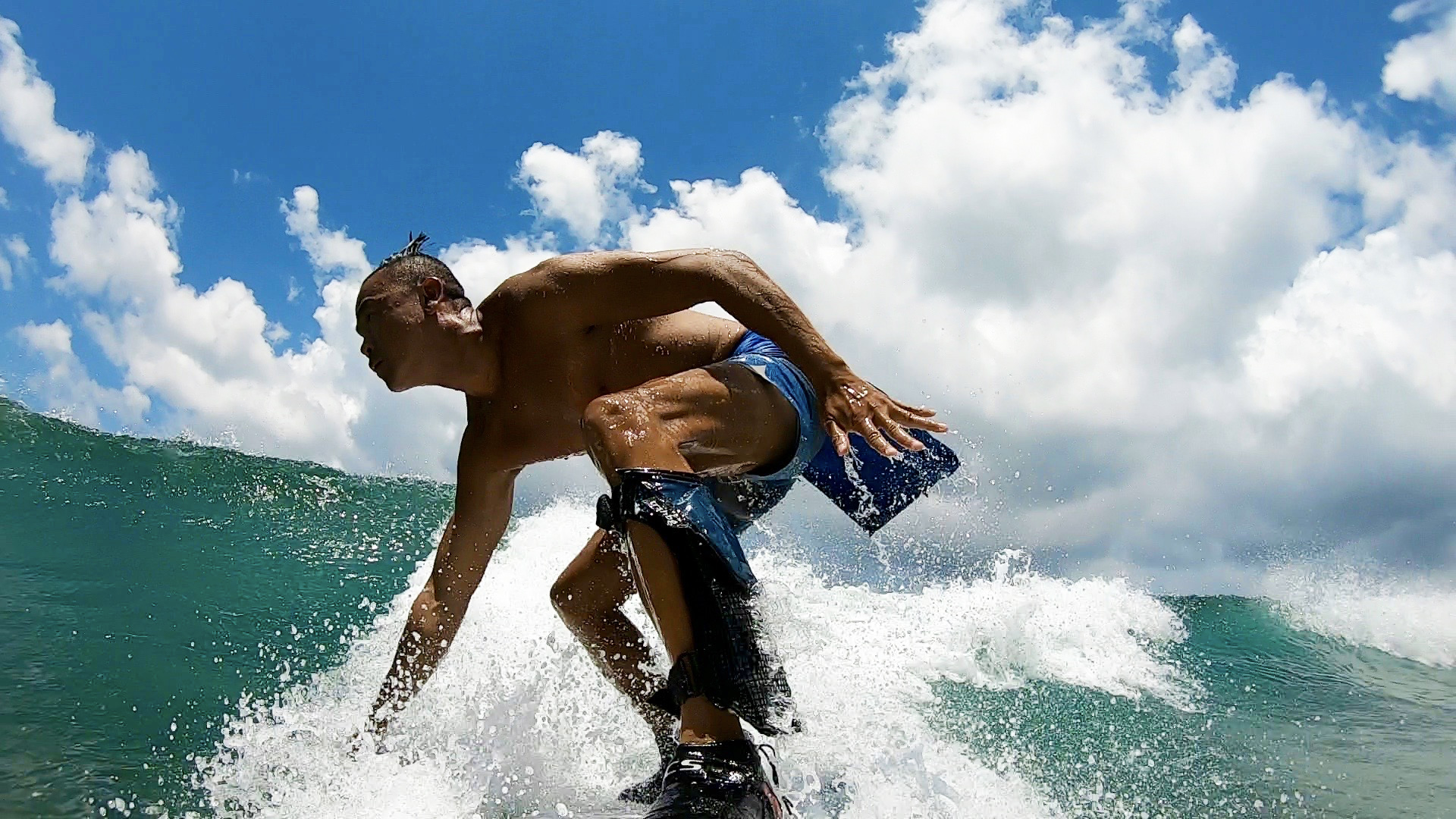 The start in Bali
Balangan, Bali, Dec 2017
It was an ordinary day in Dec 2017. It had been raining in rainy season. I arrived at my favourite beach and I saw something huge floating by. I couldn't believe my eyes. It was a trash island, the size of half a football field. It is not every day like this, but on some days per year.
Surfers are still surfing quite near it and the trash is spreading. It caught me and I wanted to do something. After a few months, I came up with an idea. Why don't we surfers go and get the spreading trash. I went to my bag making friend and we produced the first prototype of the trashbag for surfers. That was May 2018. The rest happened quickly after that. Trshbg is a Balangan-Amsterdam-Biarritz-Berlin project.
Trieu Huynh, creator of TRSHBG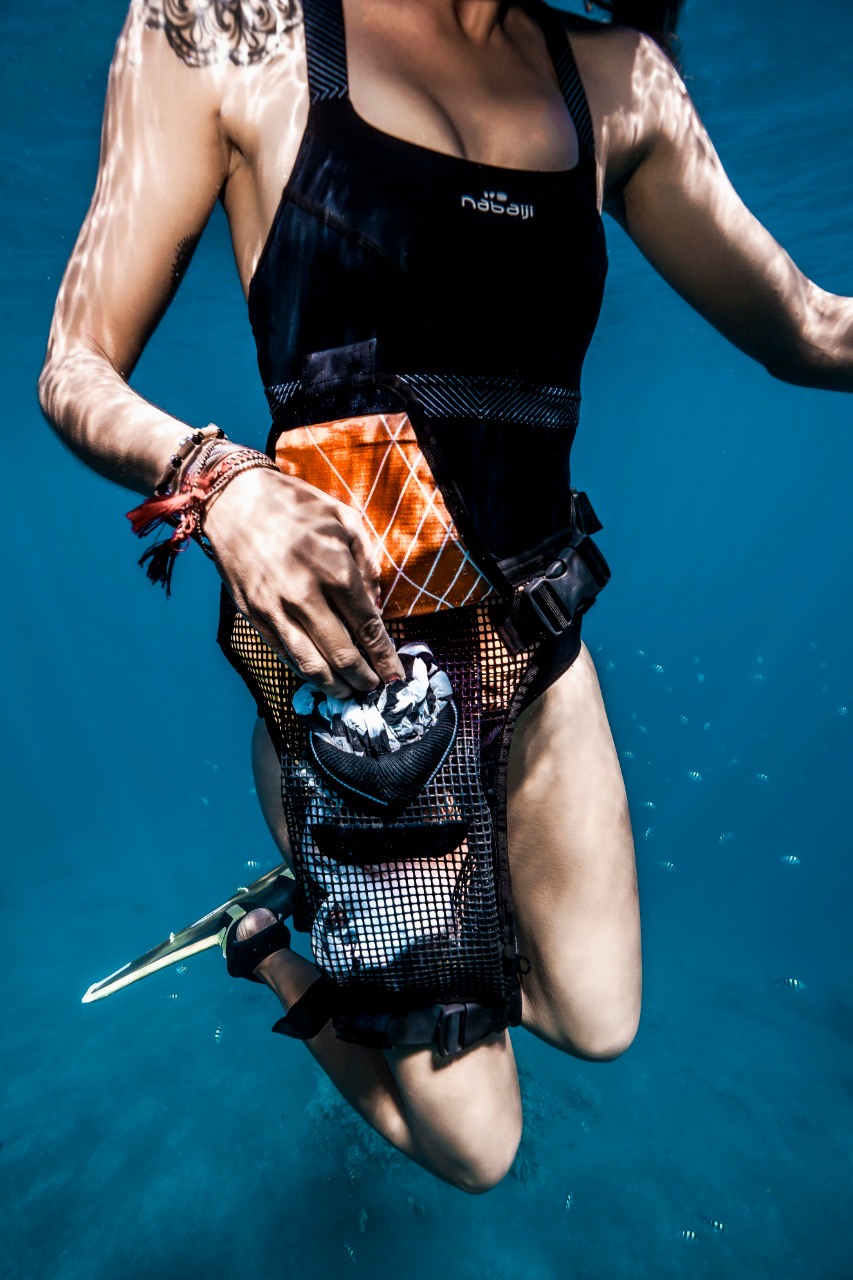 TBAG – Hip bag (3.8 liters) – The larger bag for dive and clean ups
TECHBAG – Calf bag (1.2 liters) – The smallest bag for every dive and surf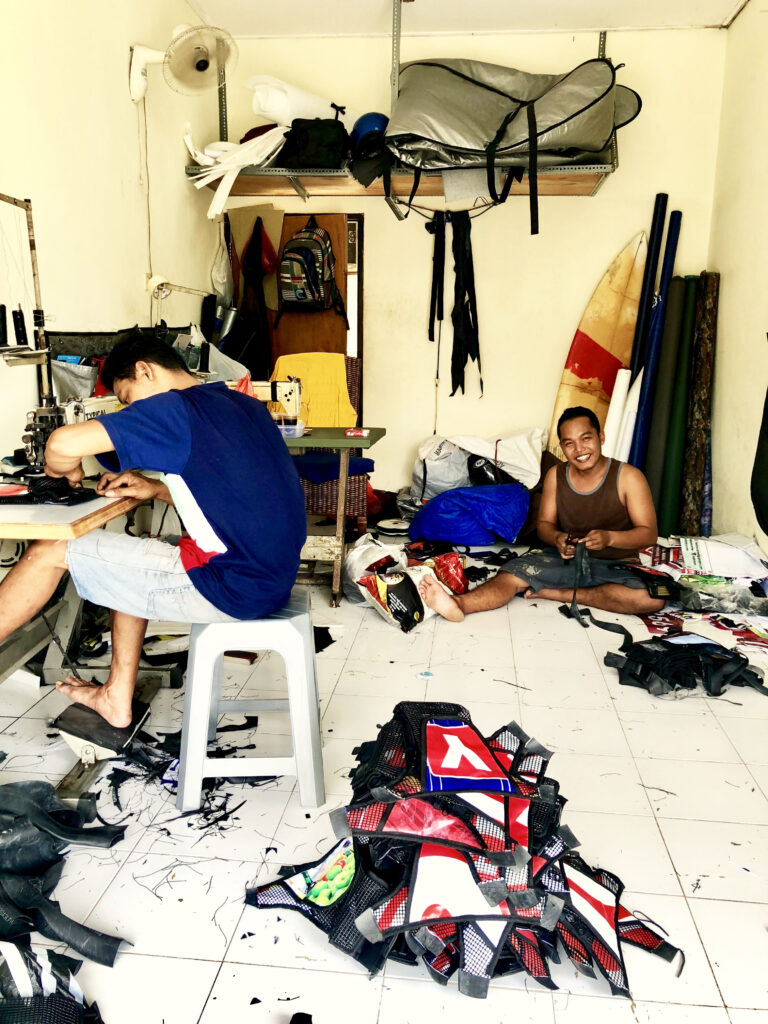 LOCALLY MADE WITH LOVE
Our bag making friend Fauzi, makes the bags based on my designs. We do it together. Fauzi is a craftsman. Bags are handmade. I make sure he gets a good price for his amazing skills. We have increased production together, step by step, from 5 bags per week up to 10, 20, 25, 75, 100, 150, 200 etc.. Fauzi involves his family and friends who didn't have jobs. Now they do!​
After trying many different shapes and materials, we have managed to make one that is 80% made of re-used materials. We make them from old banners (plenty in Bali!!) and old inner tubes from scooters (plenty in Bali too).

It is so funny when we collect trash and pay for people's waste. The people laugh because we pay for their trash, I laugh because I can make more bags to clean the ocean. Let's all keep laughing.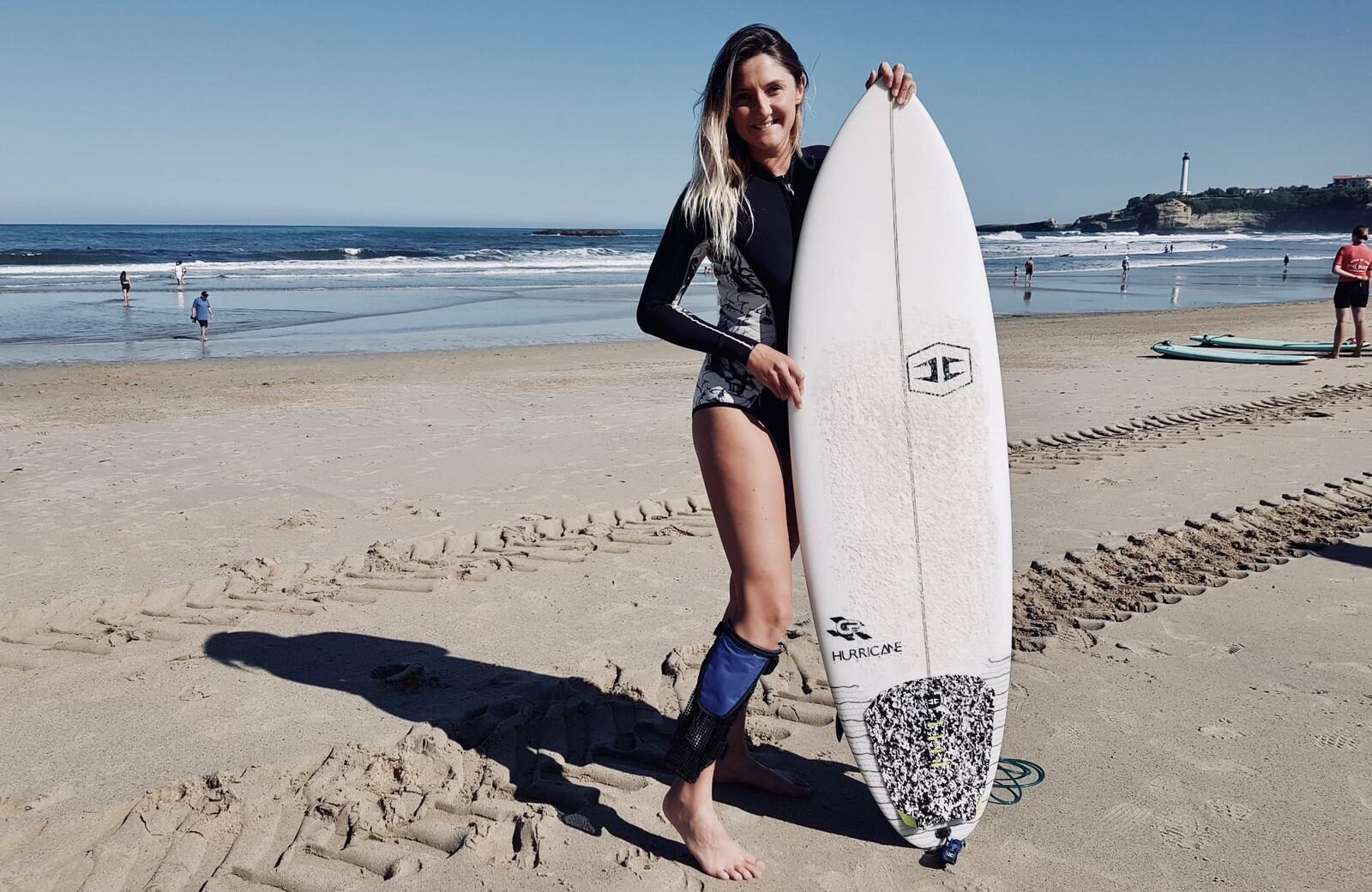 Biarritz
Manon Fernet brought TRSHBG to Biarritz, France. Now, as TRSHBG FRANCE, Manon is making sure to find collaborations and to raise awareness to make every surfer and diver an ocean cleaner in France.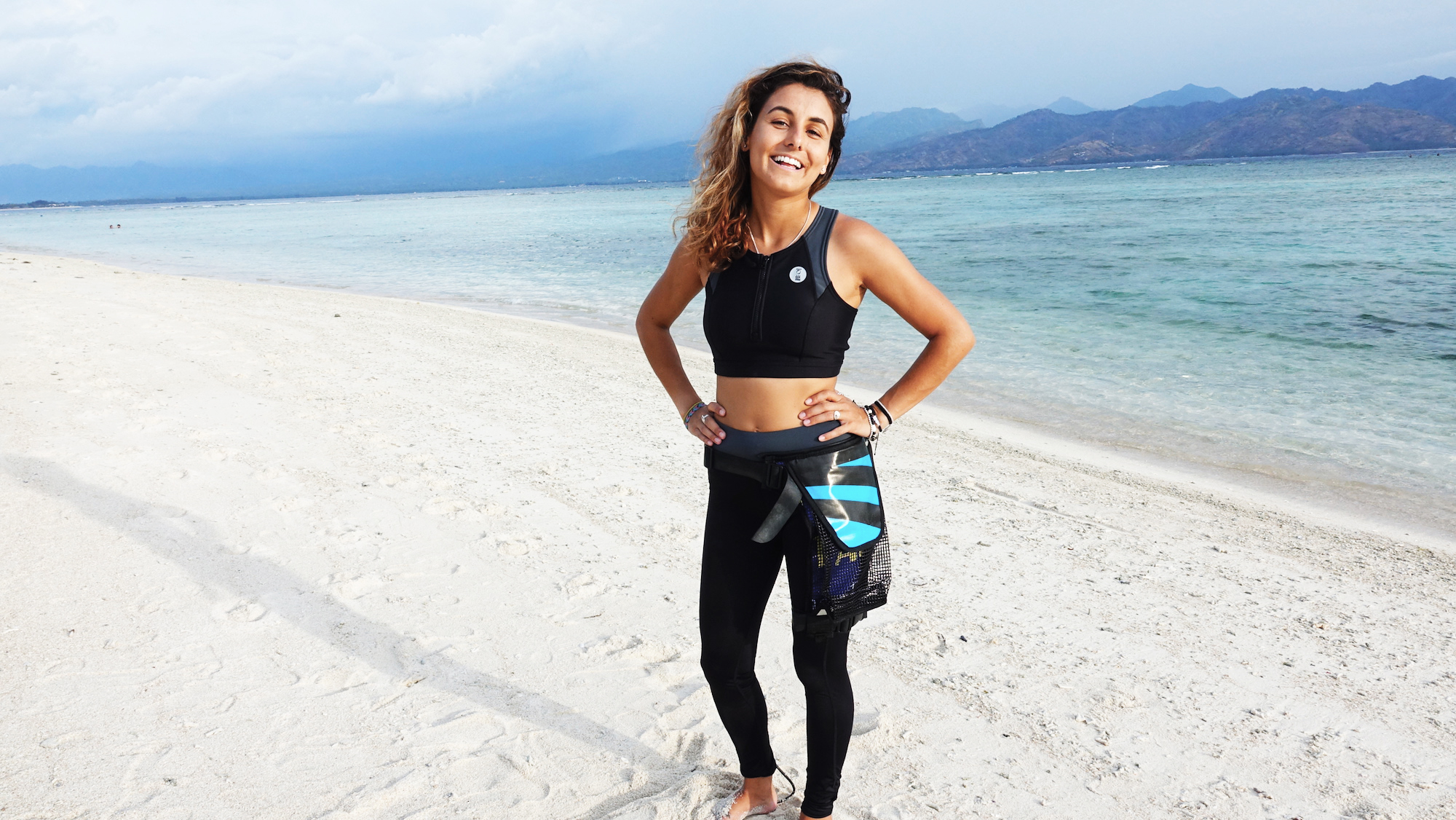 Sarah Gauthier, Scuba Sarah
From the beginning of the TRSHBG journey, Sarah supported us. Sarah has dived all 7 continents and even brought her TRSHBG to Antartica for a clean up dive.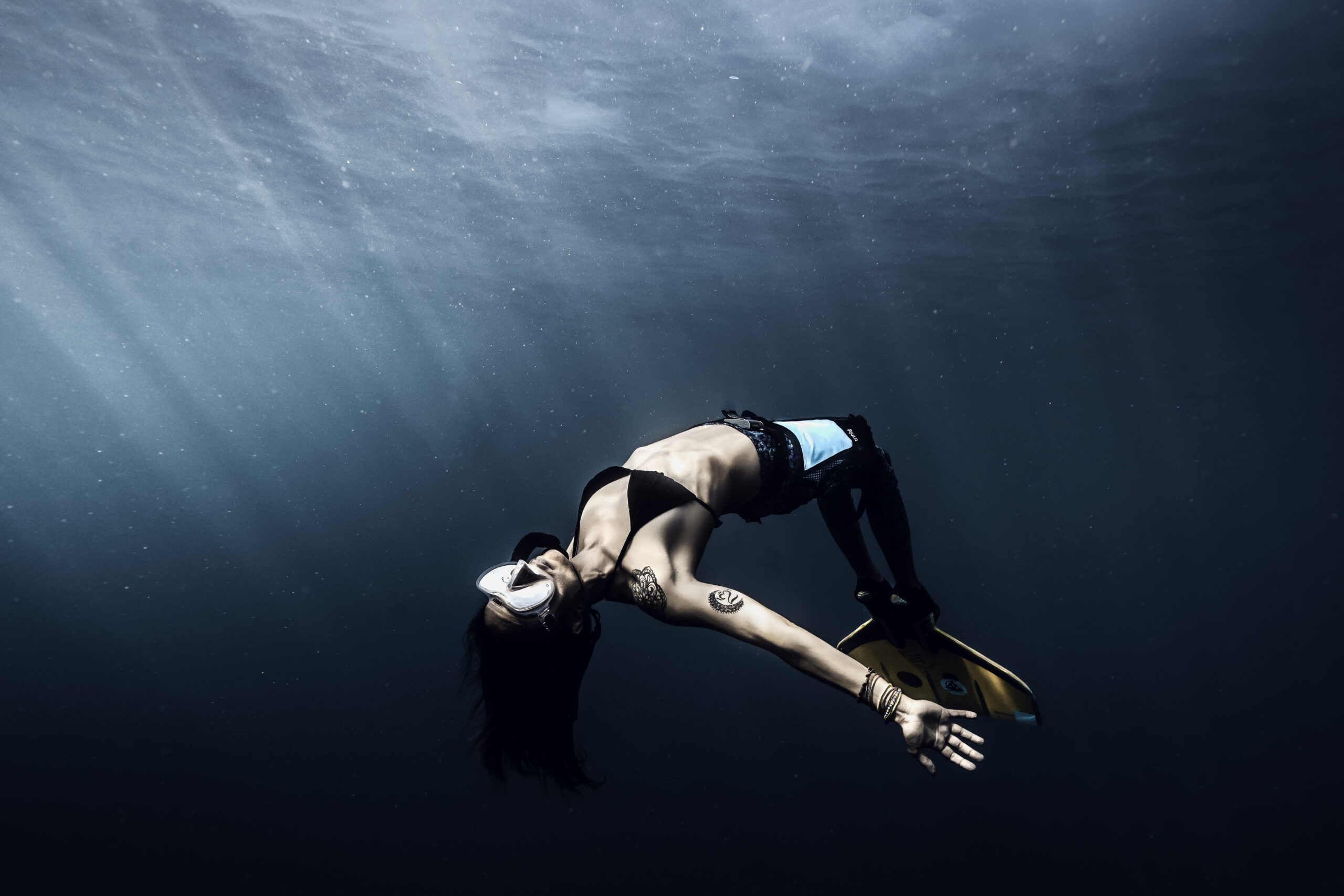 JOIN IN!
We are shipping bags worldwide! We need buyers, promotional help, endorsers, ambassadors, investors and sponsors. We also need banners, old or new, and tubes! Join our little revolution that started in Bali and now is going worldwide!
Please contact us for enquiries or just order your bag online here. Let's clean and keep clean what we love most: those beautiful waves.
Insta: trshbg_tbag
facebook: trshbg-tbag